Let Your Light Shine
(Memorize Matthew 5:16)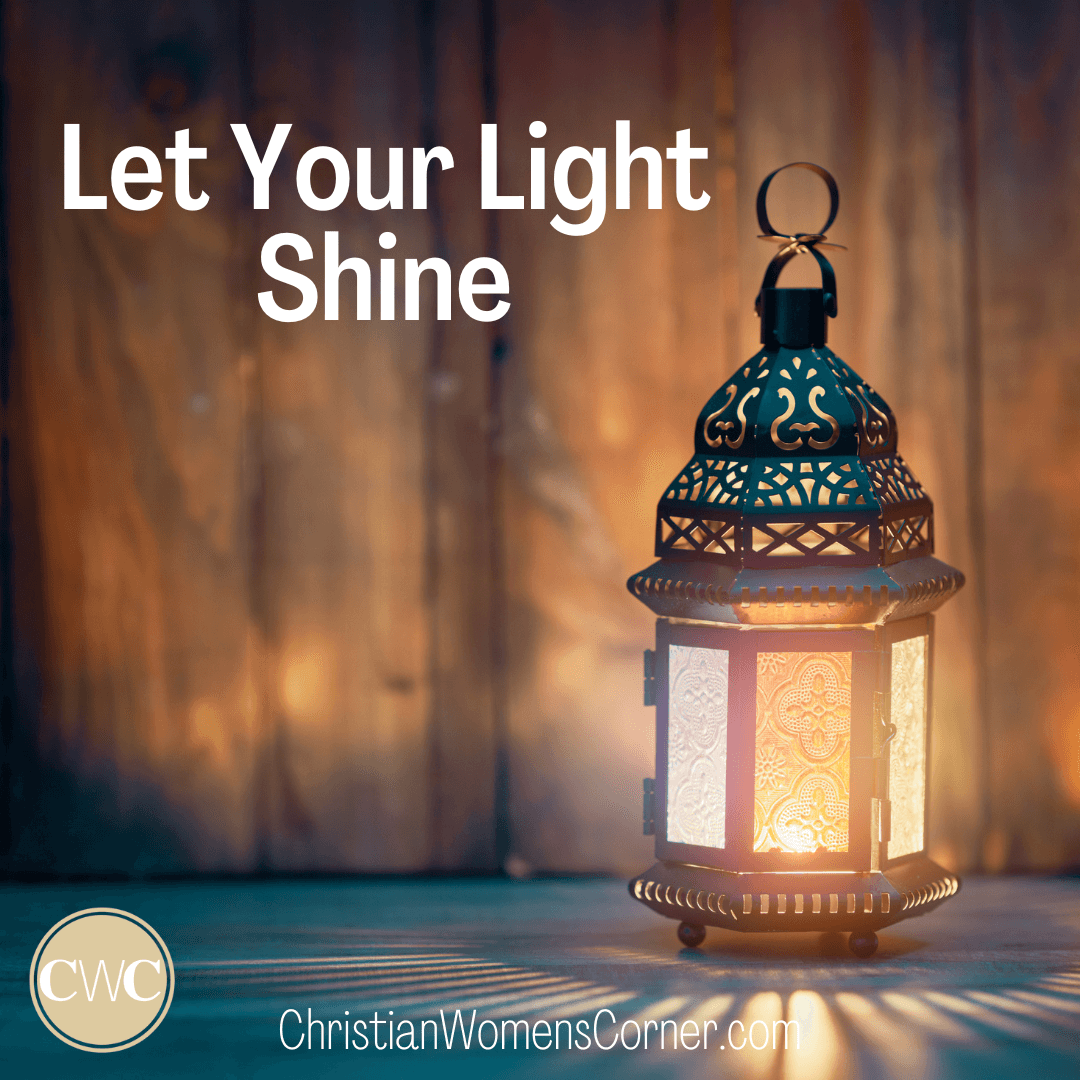 In the same way, let your light shine before others, that they may see your good deeds and glorify your Father in heaven. - Matthew 5:16 (NIV)

We have a wallpaper background image available that you can download and use on your laptop or desktop computer. It will help you memorize Matthew 5:16 by keeping it top of mind whenever you login to your computer. Click >>here<< for the wallpaper background image.
Did you know that when we come in contact with Jesus, who is the Light of the world, we become a beacon of light?
Yes, there is so much darkness all around us, and our ability to brighten each corner is an act that is pleasing to God. A kind word spoken to others is a reflection of God's light as...
130"The unfolding of your words gives light; it gives understanding to the simple." - Psalms 119:130
You can let your light shine through a kind deed or a cheerful hello or encouragement so that they will come to know God and enjoy His sweet joy and peace. Reflecting the light of God will dispel darkness around you as this awesome illumination will bring light to the world. Just one ray of God's goodness and His infinite love can bring hope to any hopeless situation.
Let your light shine, and as you shine forth, your brilliance will ignite warmth in others so that they, too, can become motivated to shine their light. When the light of God radiates from His children, others will see the reflection of God's loving character and will also come to love and serve Him.
33No one lights a lamp and puts it in a place where it will be hidden, or under a bowl. Instead they put it on its stand, so that those who come in may see the light. - Luke 11:33
Do not dim your light, even when other lights are growing dim around you. When you let your light shine, it can create sparks to brighten other lights and also transform the lives of those around you. Your light is needed in this world to provide guidance to those who have lost their direction and guide them toward the path of safety. Shine your light by speaking boldly about God's mercies and His saving grace.
Brighten the corner where you are. Do not extinguish your light, as this will render it useless. Utilize your gifts and talents in pointing others to see the light of Christ as they come to behold God's awesome mercies and His unfailing love. You are blessed to be a blessing to others, and as you avail yourself to be used in His service, God will continue to shine His light in your heart as you bring glory and honor to His name.
Don't you want to bring glory to God? I'm sure you do, and I encourage you to continue to shine on as light bearers in a dark world. God is depending on you to radiate His love and mercy as you glow to reflect His awesome character. Do not wait on a grand opportunity to let your light shine, but rather spread each flicker of light at every opportunity that arises, as you point a dark world to Jesus – the light of life.
Grace and peace,
Alicia
Free Download
I appreciate you taking the time out of your busy day to read what was on my heart. I'd like to thank you by offering a free PDF download when you fill out the form below.
Make sure to click the box beside 'Subscribe to the CWC Email Community' to receive our monthly newsletter and a few emails a month to keep you informed about our community, updates on the website, special sales promotions, and to send you cool free stuff!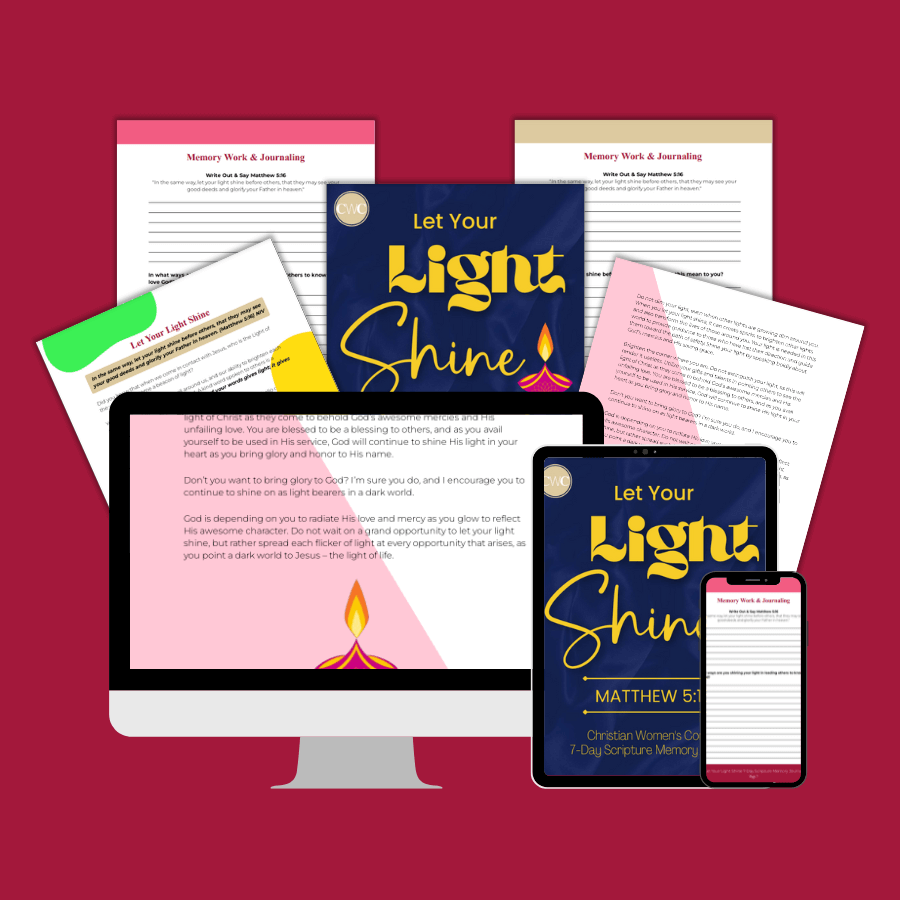 You'll receive a 7-day scripture memory journal that assists you in the process of memorizing Luke 6:38. It includes the above blog post, space to write out the Bible verse, a reminder to say the verse aloud to aid memorization, and guided questions.
You can read the PDF downloads on whatever electronic device you use and fill out the journal answers in your own journal or a notebook. 

Another way to enjoy the downloads is to print them out on your home printer or email them to your favorite printer like the UPS Store, Staples Business Depot, or Kinkos and use them in printed form.
Your information is 100% private & never shared.