God's Got You  Covered

(Memorize Jeremiah 29:11)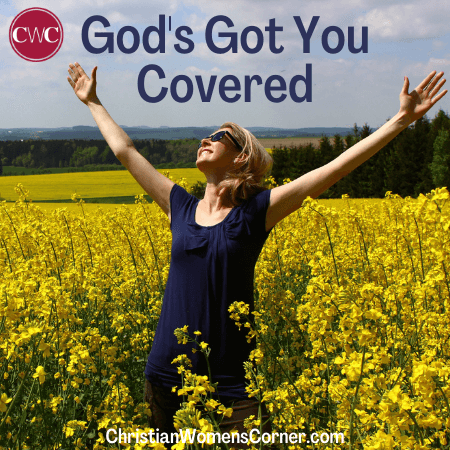 Have you ever had a dream, a goal, or a desire? Was there something you wanted so badly that you would do almost anything to obtain it? You saved your money, went to college, studied hard, got more training, or worked out rigorously, only to have that dream end in what seemed like failure.
I think we all have experienced that at least once in our lives. We had the best plan. We knew our plan would work. We thought out every possible scenario that could go wrong, and we just knew it wouldn't happen to us. Surely not! But it did. The worst happened. Seemingly a failure or a disappointment to our best plan.
Life is like that sometimes. Why? Because we only know in part. We only know what we know. But our God knows everything. He plans out every detail of our lives. He sees the future and the right now at the same time.
There is a verse in the Bible that talks about God's plans for us. It tells in detail the plan God has for you.
"For I know the plans I have for you,' declares the Lord, "plans to prosper you and not to harm you, plans to give you hope and a future." (Jeremiah 29:11)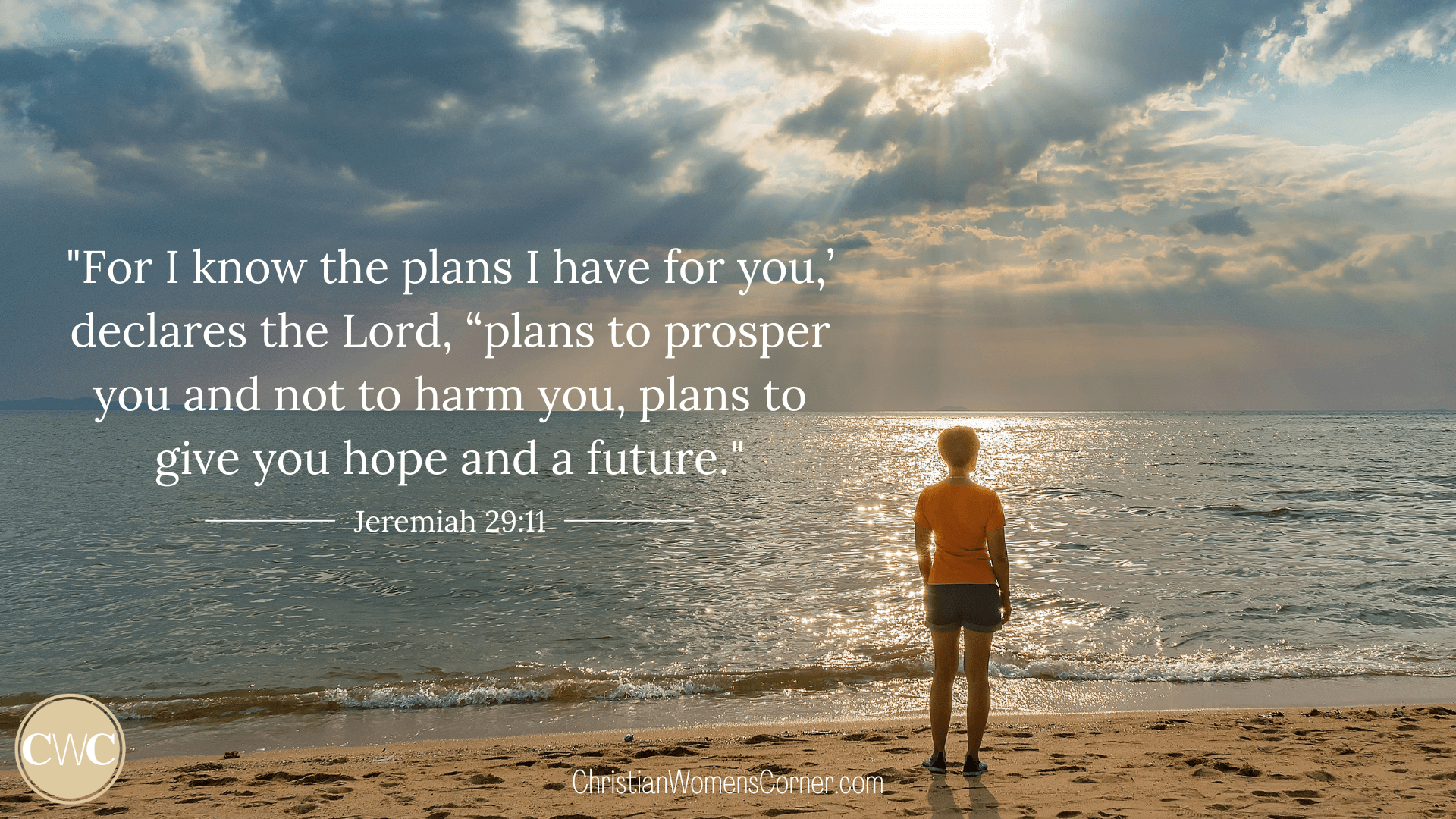 We have a wallpaper background image available that you can download and use on your laptop or desktop computer. It will help you memorize Jeremiah 29:11 by keeping it top of mind whenever you login to your computer. Click >>here<< for the wallpaper background image.
Wow! That is some plan.
But what does that mean for you personally?
First of all, it's a detailed plan.
God knows you. He knows you so intimately that He knows the plan, and the plan fits you personally. You can trust that the plan will fit your life, desires, dreams, likes and dislikes, personality, and more. This plan is perfect down to the last detail.
Next, the plan consists of prosperity and no harm coming to you; it will give hope and be long-lasting into the future. Now, you couldn't even come up with a plan that great. 
This plan of God is so wonderful that God says that you will not be harmed by it. You won't be disappointed or grieved by it. You will be prospered by the plan. Your needs will be met. But, I think the most important part is you will have hope because of it. You will be hopeful about your future and look forward to what God has in store.
Everyone needs hope when "their" plan fails. You may think you missed your moment. But God says no.
You didn't miss anything with Him. He has had a plan all along. He's got you covered. Going into your future with His hope is the best plan ever.
Commit Jeremiah 29:11 to memory using the scripture memory journal below to practice writing and speaking the words until you have them secured in your mind and heart. 
Each day, using the guided questions provided, journal your thoughts. It's like sitting with God to discuss your future. 
Dream with Him, and share His heart plan for you. God's got you covered.
Grace and peace,
Alicia
Free Download
I appreciate you taking the time out of your busy day to read what was on my heart. I'd like to thank you by offering a free PDF download when you fill out the form below.
Make sure to click the box beside 'Subscribe to the CWC Email Community' to receive our monthly newsletter and a few emails a month to keep you informed about our community, updates on the website, special sales promotions, and to send you cool free stuff!
You'll receive a 7-day scripture memory journal that assists you in the process of memorizing Jeremiah 29:11. It includes the above blog post, space to write out the Bible verse, a reminder to say the verse aloud to aid memorization, and guided questions.
You can read the PDF downloads on whatever electronic device you use and fill out the journal answers in your own journal or a notebook. 

Another way to enjoy the downloads is to print them out on your home printer or email them to your favorite printer like the UPS Store, Staples Business Depot, or Kinkos and use them in printed form.
Your information is 100% private & never shared.